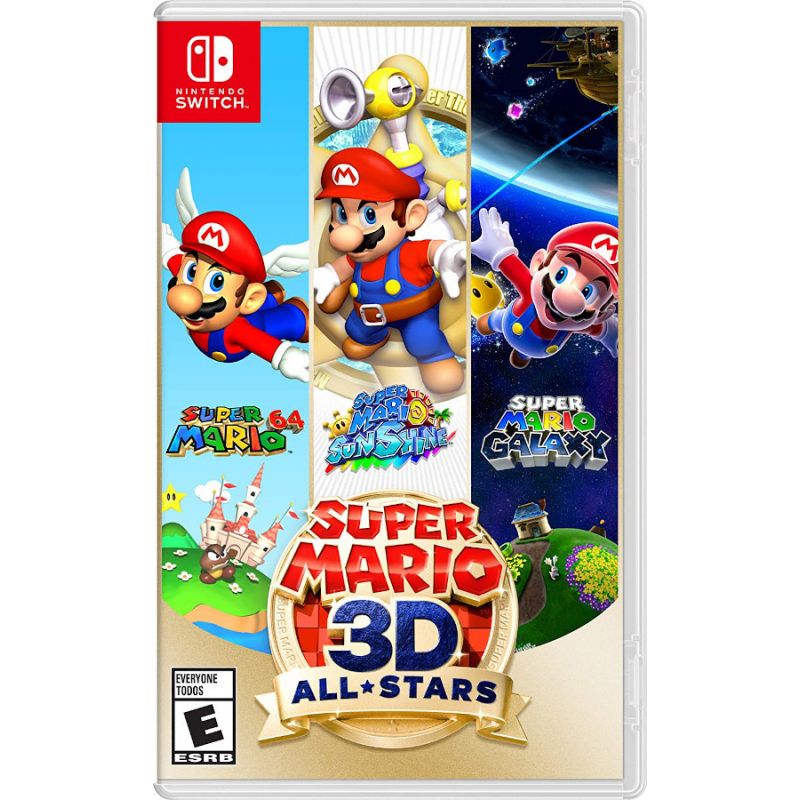  
Super Mario 3D All Stars
Play three classic games at home or on the go—all in one package on the Nintendo Switch™ system! Jump into paintings in Super Mario 64™, clean up paint-like goop in Super Mario Sunshine™, and fly from planet to planet in Super Mario Galaxy™.
Please note that Middle East version is identical to the North America version, only the age rating mark on the case is different.
Secure and Encrypted Payment
Cash on delivery
Delivery within 5 work days!
Free returns! (terms and conditions apply)
Discover (or rediscover) three of Mario's most memorable adventures all in one package—available on the Nintendo Switch system

Take these three adventures on the go with the Nintendo Switch system's handheld or tabletop mode

Jump into paintings to collect Power Stars and save Princess Peach in the Super Mario 64 game

Spray away paint-like goop with the help of your water-spouting friend, FLUDD, in the Super Mario Sunshine game

Travel from planet to planet and power up Rosalina's Comet Observatory in the Super Mario Galaxy game—motion controls and a two-player Co-Star mode included
Products in the same category