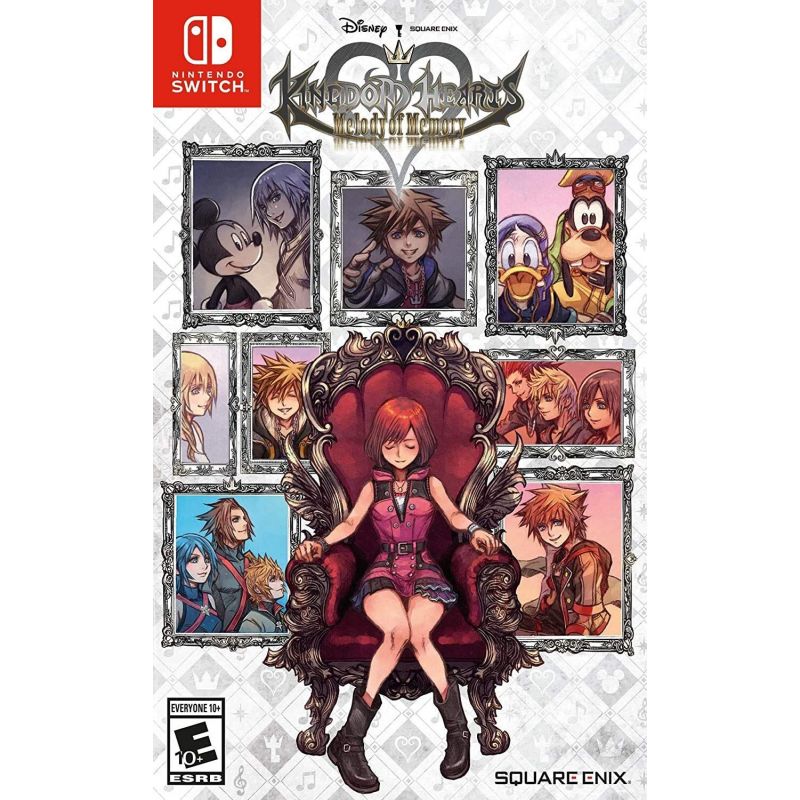  
Kingdom Hearts: Melody of Memory
Delivered within 5 work days
Play as famililar faces from the KINGDOM HEARTS series, including Disney guest characters who will appear to lend you a hand.

Enjoy a massive variety of music from both the KINGDOM HEARTS series and Disney, with a collection of over 140 songs. Dive into rhythm-action gameplay with memorable tunes in this can't-miss musical journey!
Secure and Encrypted Payment
Cash on delivery
Delivery within 5 work days!
Free returns! (terms and conditions apply)
Join the struggle that brought Hyrule to its knees. Learn more about Zelda, the four Champions, the King of Hyrule and more through dramatic cutscenes as they try to save the kingdom from Calamity. The Hyrule Warriors: Age of Calamity game is the only way to see firsthand what happened 100 years ago.

- Battle hordes of Hyrule's most formidable foes -

From barbaric Bokoblins to towering Lynels, menacing monsters have emerged in droves. In addition to Link and Zelda, take control of characters like the four Champions and a young Impa. Use their distinct abilities to carve through hundreds of enemies to save Hyrule from the impending Calamity.


If you have save data for the Legend of Zelda: Breath of the wild game, you can get the in-game Training Sword bonus item. Equip this weapon and you'll automatically hold a Pot Lid as a shield. This combo may also trigger the occasional Perfect Guard!
Data sheet
Players

Up to 8

Genre

Action, Music

Format

Physical (Cartidge)
Products in the same category