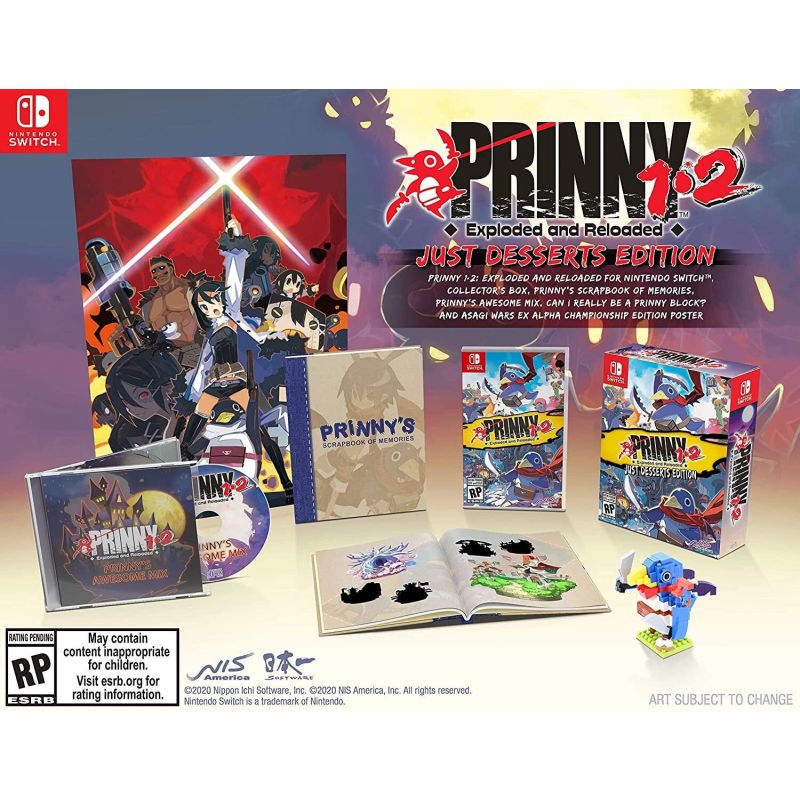  
Prinny 1.2: Exploded and Reloaded (Just Desserts Edition)
Get ready for an explosive adventure starring the Netherworld's worst hero: Prinny!
When their demonic master, "Beauty Queen" Etna, tasks her lowly Prinny Squad with fetching anything her heart desires, it is do or die, dood! This double dose of games features updated graphics, intense gameplay, and familiar faces from the DISGAEA series!
What is included in the box: Art book, music CD disc, Prinny figurine (build it yourself), poster, game box with reversible cover, game cartridge (two games on one cartidge).
Secure and Encrypted Payment
Cash on delivery
Delivery within 5 work days!
Free returns! (terms and conditions apply)
Data sheet
Format

Physical (Cartidge)
Products in the same category