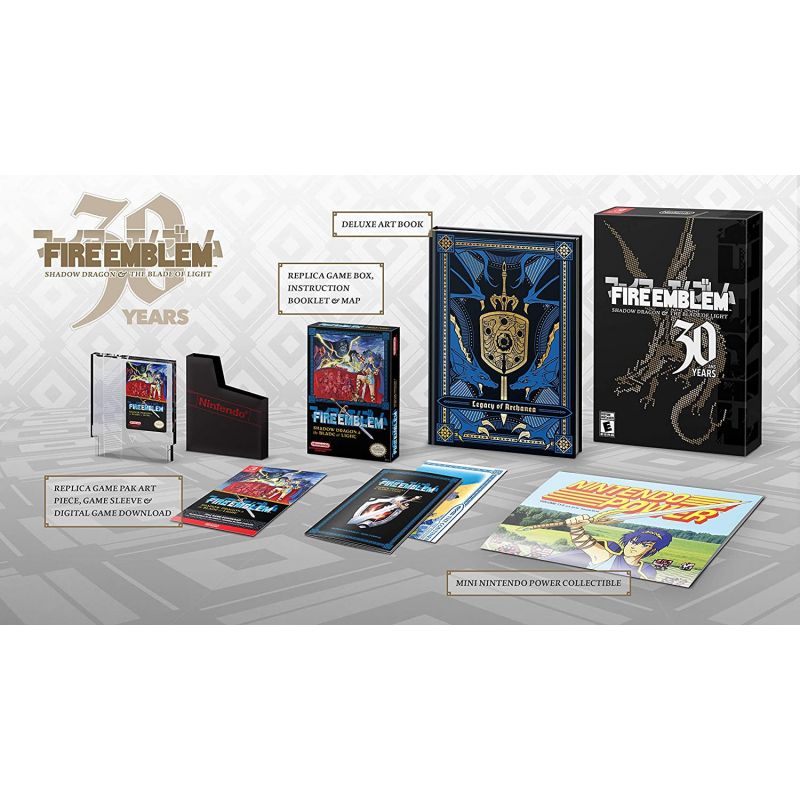  
Fire Emblem 30th Anniversary Edition
The Fire Emblem 30th anniversary Edition is filled with 90S flair, including a replica NES game Pak art piece and a Deluxe art book.
Secure and Encrypted Payment
Cash on delivery
Delivery within 5 work days!
Free returns! (terms and conditions apply)
Meet Marth and recruit some of the most beloved Fire Emblem characters in their 8-bit glory as you play through all 25 chapters of this classic Famicom tactical role-playing game, localized and released for the first time in North America—for a limited time.
From defending the kingdom of Talys to facing off against the titular Shadow Dragon, this scrappy hero must be poised to take on any challenge. Luckily, he has a capable group of allies at his side: Tiki, Minerva, the Whitewing Sisters, and more!
See Marth's humble beginnings from a refugee in Talys to the hero of Archanea!
Products in the same category