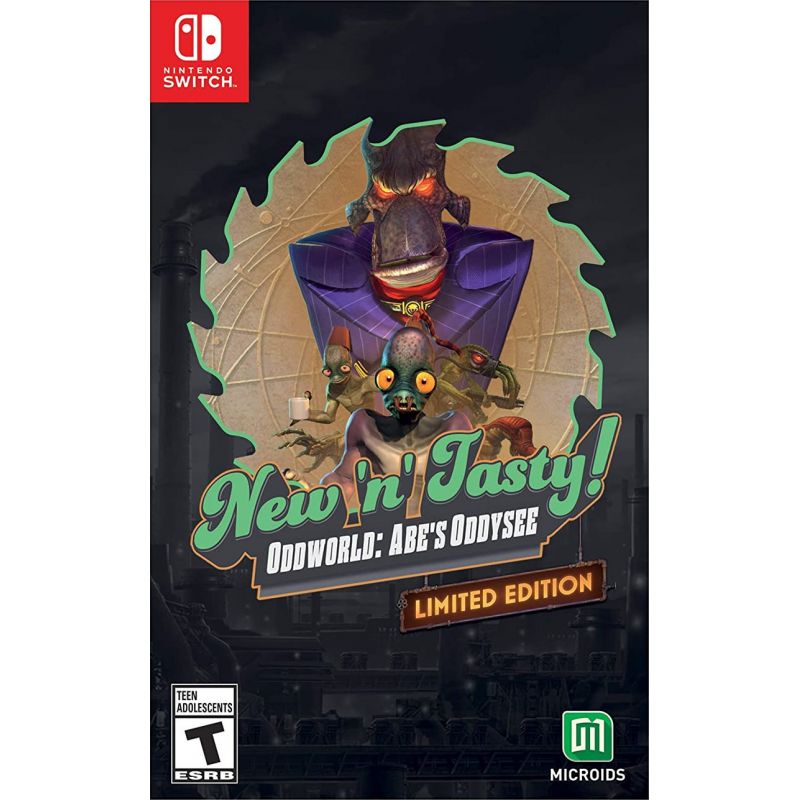  
Oddworld: New 'N' Tasty - Limited Edition
Abe's back on the menu!
Limited Edition includes the base game, exclusive box with lenticular cover, One (1) key Chain, and one (1) sheet of stickers.
Secure and Encrypted Payment
Cash on delivery
Delivery within 5 work days!
Free returns! (terms and conditions apply)
A mudokon chosen by the fickle finger of fate, Abe was a first class Floor-Waxer for RuptureFarms who was catapulted into a life of adventure.Late one night he overheard plans from his boss, Molluck the Glukkon, to turn Abe and his fellow Mudokons into Tasty Treats as a final effort to rescue Molluck's failing meatpacking empire!Can Abe change the fate of thousands and rescue the Mudokons? Can he escape the dark recesses of RuptureFarms and the desolate, uninviting, and downright terrifying surrounding environment?
Data sheet
Players

1

Genre

Platformer, Puzzle, Action

Format

Physical (Cartidge)
Products in the same category