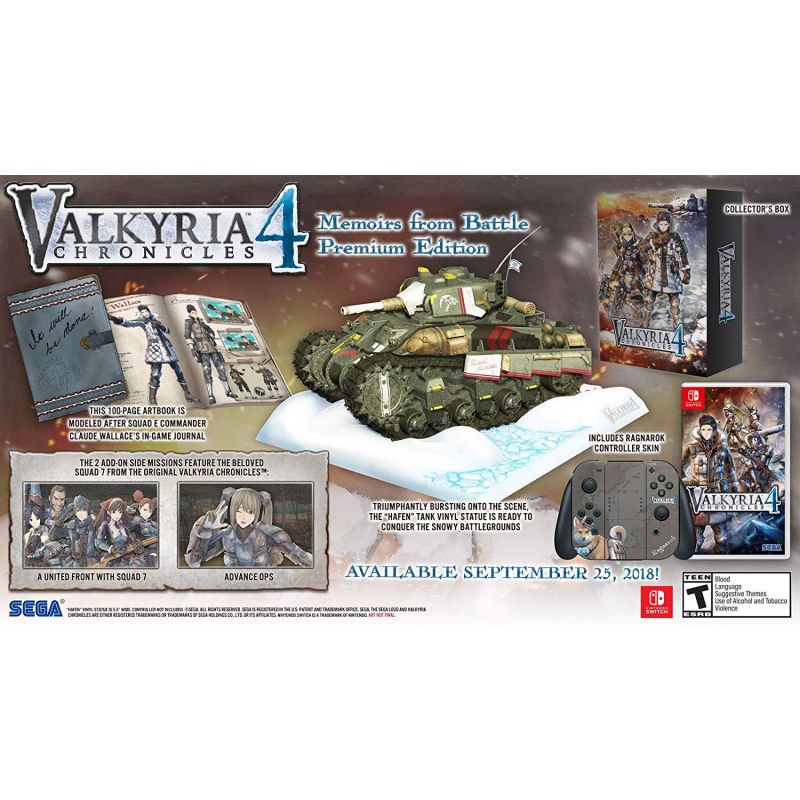  
Valkyria Chronicles 4: Memoirs From Battle Edition - Nintendo Switch
This special edition contains an exclusive art book themed as Claude's travel journal from the game, and a replica of his mighty tank, the Hafen.
The part overhead turn-based strategy, part RPG, and part real-time 3rd person shooter "Blitz" battle system returns to the field.

New features include an explosive new class called the Grenadier, numerous offensive/defensive battleship support options, chances for a unit to have a "Last Stand" action before death, and more.

Inspired by watercolor compositions, the canvas graphics engine blends visual elements of reality and imagination to create an expressive world filled with colorful emotions
Secure and Encrypted Payment
Cash on delivery
Delivery within 5 work days!
Free returns! (terms and conditions apply)
Products in the same category