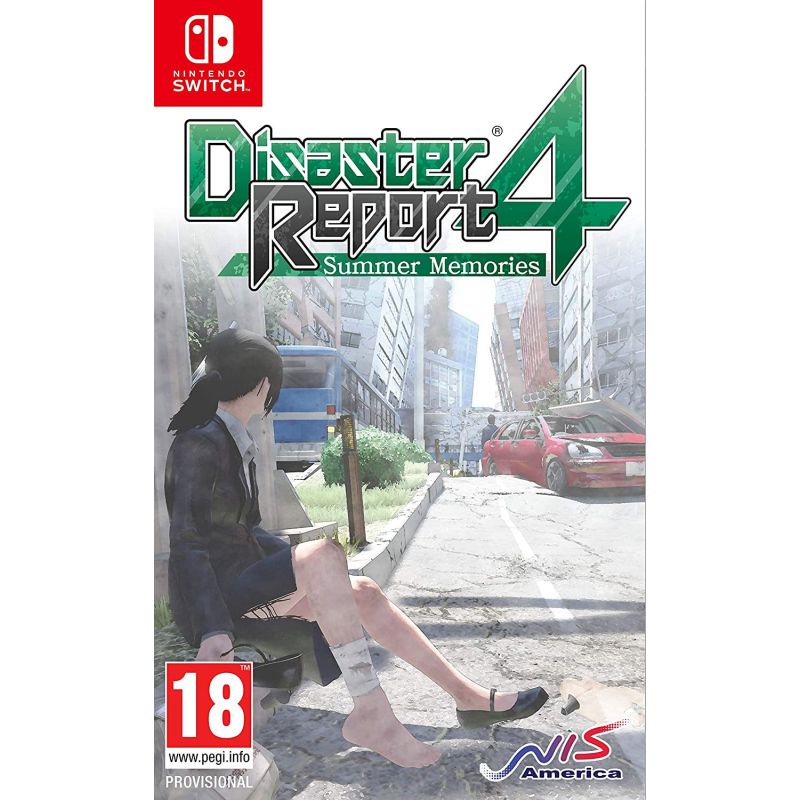  
Disaster Report 4: Summer Memories
Delivered within 5 work days
The World You Know Is Gone
In the shadow of a massive earthquake, you must brave a destroyed city where your choices will determine who survives.
Secure and Encrypted Payment
Cash on delivery
Delivery within 5 work days!
Free returns! (terms and conditions apply)

Stop! Think! Then act! - evaluate each perilous situation and make decisions that will impact your own safety as well as that of others.

Torn from the headlines - interact with realistic scenarios within a Japanese city devastated by an earthquake, including scenarios designed in collaboration with the Kobe city Fire Bureau.

Danger around every corner - navigate a multitude of crises-from collapsing buildings to raging fires-in a city aplomb with peril.
Data sheet
Players

1

Genre

Adventure
Simulation
Products in the same category