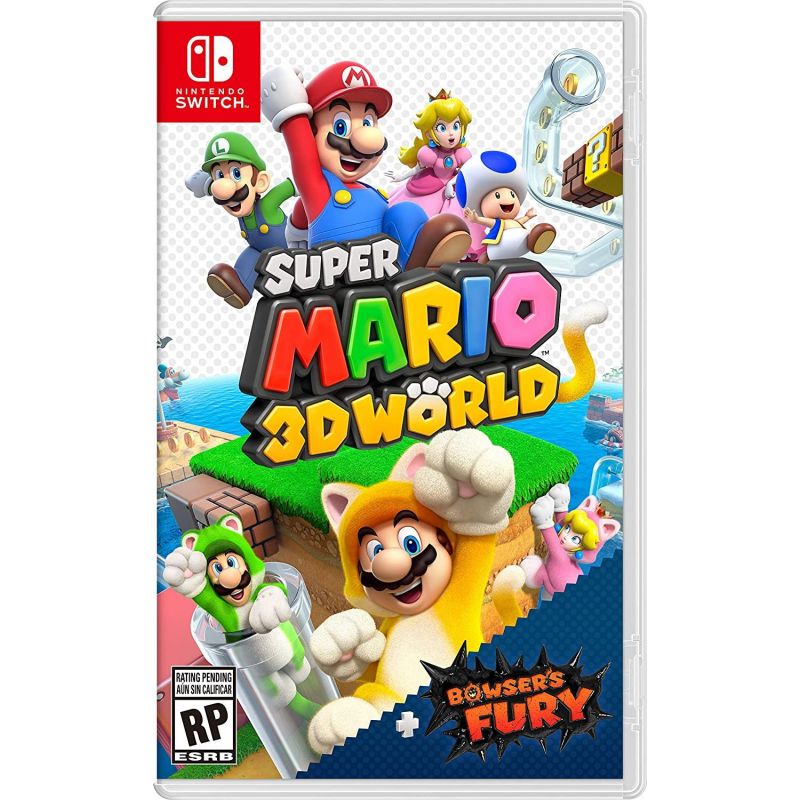  
Super Mario 3D World + Bowser's Fury
Power up, team up, one up to save the Sprixie Kingdom!
Please note that Middle East version is identical to the North America version, only the age rating mark on the case is different.
Secure and Encrypted Payment
Cash on delivery
Delivery within 5 work days!
Free returns! (terms and conditions apply)
Power up, team up, one up to save the Sprixie Kingdom!
Pounce and climb through dozens of colorful courses! Mario (and his friends) can use a variety of power-ups like the Super Bell, which grants catlike abilities like climbing and scratching. Team up with up to three other players locally* or online** to reach the goal and see who can get a high score.

Explore a seamless feline world in the new Bowser's Fury adventure

Free-roaming Super Mario gameplay makes a return in this brand-new adventure. Bowser has become gargantuan and lost all control! Explore Lake Lapcat and its islands, complete objectives to collect Cat Shines, and team up with Bowser Jr. to bring his big, bad dad back to normal. Just watch out for Bowser's island-wide attacks.
Products in the same category